One of the reasons I love Rome is my fascination with the Colosseum, Gladiators & Spartacus.
Spartacus was a Gladiator and a slave.
His passion for freedom was so strong it allowed him not only to escape…but to grow his small band of 70 Gladiators into an army of 120,000 rebel slaves that nearly toppled Rome.
Although he was eventually defeated, it's still an awe-inspiring testimony to the power of what passion can do.
As I stood there in the Colosseum, I thought about how Spartacus must've felt, shackled, beaten, overwhelmed and chained and how defeated and hopeless it must've felt to him at the start.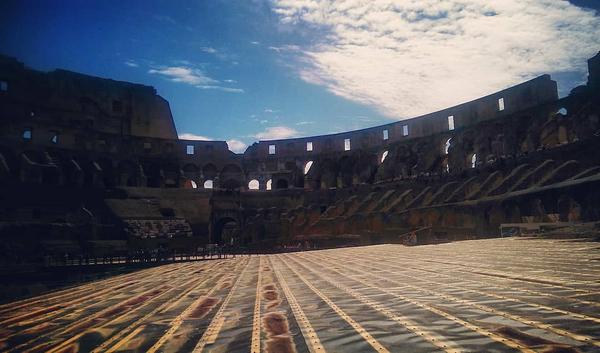 ---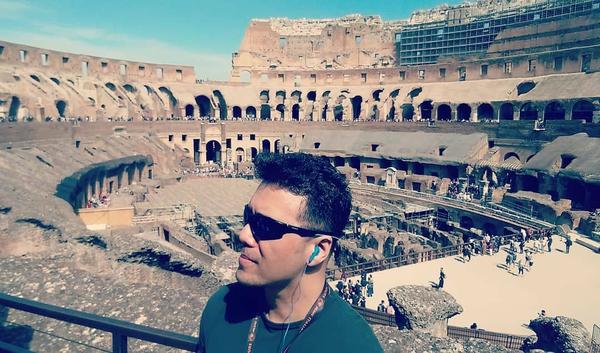 And yet, despite the impossible odds, he won his freedom and the ultimate glory which was to live and die on his own terms.
I believe we all have access to that same power to do the same in our lives.
No matter how shackled, beaten, overwhelmed, hopeless or defeated we may feel at times, there is always that possibility for us to change our circumstances.
And I think as Spartacus has shown, it all starts with a burning passion.
Look at your life and dig deep to recognise what that is for you.
Being aware of what truly sets you on fire is the start of building something meaningful around it.
Your dreams and your passion could be the foundation of a business or a change you want to happen in your life.
Or it could just be something that makes you happy which you can share as a gift with others, by showing them how to enjoy it too.
Whatever your passion is, nurture its flame🔥You never know who you might be inspiring because of your light.
Even a single🕯candle can start a chain that lights a hundred thousand more.
I hope my Roman Colosseum experience has inspired you as much as it inspired me!
Let me know what you think in the comments.
Speak again soon,
Mark
Hi! my name's Mark Villarosa.
I'm a Music Artist
& Online Entrepreneur. I believe in following your passion and doing what you love in life.
I'm also on a mission to help others who want to learn to use the internet to start a business around their interests & passions whatever they may be
If that sounds like you, let me send you the same Free Video Training Series I learned from.
You'll learn…
⏺A step-by-step plan to start an online business the right way and how to build it around your interests and passions
⏺A strategy to generate passive income by aligning yourself with things you believe in and love
⏺How to use automation to create the freedom to work anywhere & anytime with just a laptop
If you're open to learning, I'd be happy to help you.
Enter your details below and I'll send you the videos straightaway!