One day when I was a young boy…I was practising playing the guitar and having fun with it when my Grandfather came up and said to me…
"Don't waste your time with that. Study hard, there's no money being a musician, get good grades so you can get a good job".
Although he meant well, I only realised later on in my life how much what he said affected me as a young boy and my confidence in expressing my true self.
So, later in life, to please my loved ones I went to University, graduated and went down the corporate route, specialising in sales & marketing and in fairness my financial situation and professional status kept on rising.
But the more focused and successful I was in my corporate career, the more my soul felt…"sick".
Like there was a big emptiness & sadness in my heart…
I also felt strangely guilty – as if I had abandoned that little boy who loved to play music.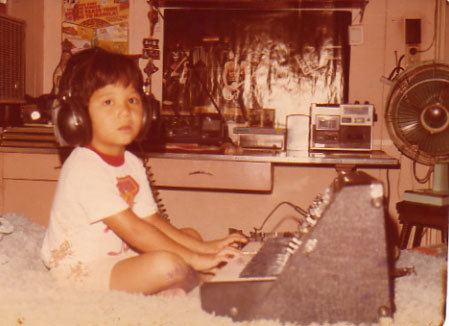 I spent many years feeling guilty, confused and sad about this – before I finally worked out that music and expression was always inside of me, just waiting to be let out and set free again.
I think a lot of people have this experience when they're young, when someone, maybe a parent or teacher, advises them to take a practical route in studying hard and getting a 'good job'.
But what most people find later on in life, is that just having a job that pays the bills isn't what makes them truly happy,
It's being able to express themselves freely and sharing whatever natural talents they have with others, that creates real self-fulfilment.
Wherever you are in your life's journey, it's never too late to do that.
Don't give up on your dreams🙏 fight to defend them if you have to, they are who you really are.
Even negative feelings like pain, guilt and regret can help us find and discover the right path to reach them by showing us things we need to learn about ourselves…things no one can teach us, and only time and overcoming challenges can reveal best.
The best version of you and the life of your dreams might be the result of a combination of things you have yet to discover about yourself.
You may have to go through some dark and tough times to reach the other side…but believe me, it will be worth the journey when you arrive.